With you every step of the way
Working closely with you at every stage, our cartography professionals create maps and route plans to satisfy your specific requirements.
We will
Recommend the most effective and innovative ways to proceed with a mapping project using the latest technology, including GIS
offer advice about map publishing
ensure your publication conforms to the appropriate accessibility standards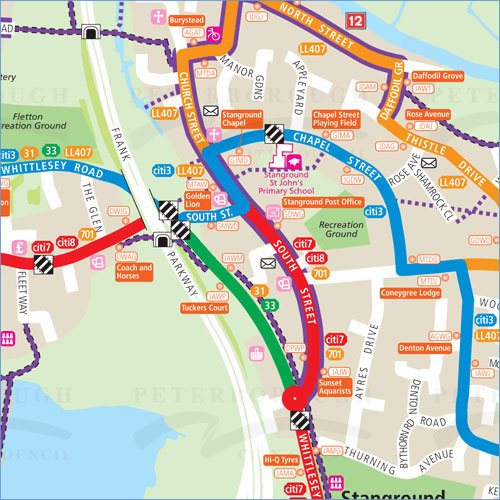 Interactive and Printed Mapping
Our cartography product range keeps expanding and includes:
County, Area and Local maps
Bus route maps
Rail network maps
HGV route maps
Spider maps
Pocket maps
Parking maps
Tourism and visitor maps
Maps for
Transport Interchanges
Shopping Centres / Retail Parks
Universities / Colleges / Schools
Large visitor attractions and Hotels
Hospitals and health care facilities
Recycling centres
Stadiums
Maps for Businesses
Local Authority customers include Buckinghamshire County Council, Durham County Council, London Borough of Hounslow, Peterborough City Council, Shropshire County Council, Kent County Council, West Sussex, City of York Council, Coventry City Council and Swindon Borough Council.
Maps engage with local communities by providing key sustainable and accessible travel information in efficient, interactive and relevant communications — a major element of the Governments proposed Decentralisation and Localism Bill.
Amongst the projects we have worked on include the creation of a cycle maps directory for local authorities.
View more information on our Travel Information services.
view our cartographic portfolios
Public Transport Maps
Cycling & Walking Maps