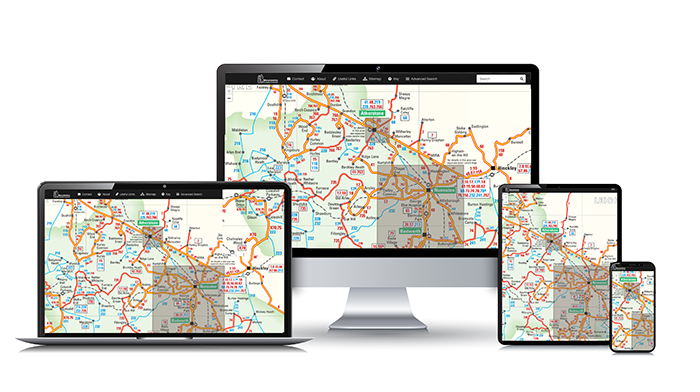 We specialise in producing interactive mapping website solutions to promote sustainable travel.
Our websites can incorporate the following functionality;
Pan-able mapping
Layers which can be turned on and off (e.g. cycle, bus, walk routes)
Multiple map layers showing different scales of mapping
Clickable Hotspots (linking to timetables, real-time information, journey planners, external websites)
Search functionality
Bus / Cycle Route highlighting
Responsive Design to ensure mapping solutions work across as many devices as possible
To find out more about our Interactive Mapping Solutions
products we can provide
Bespoke websites
iPhone/Android compatible Publications
iPad/Android compatible Publications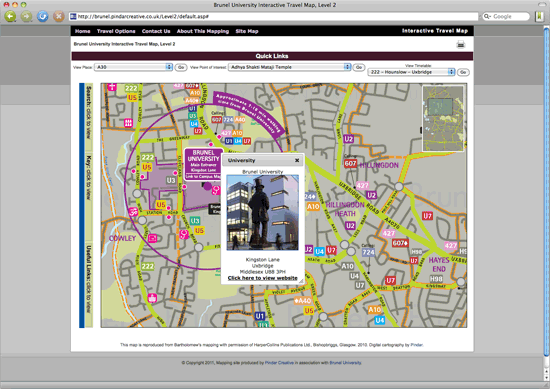 Please click on the following links to view a selection of live online mapping websites created by Pindar Creative.
View all our interactive mapping products in a simple matrix.