Stadium and Venue Maps
Pindar Creative has developed a level of knowledge and expertise that enables us to plan, originate and deliver complex mapping projects for large-scale and high-profile events, to the highest standard. Working in partnership with our customers, we can project manage all stages of development, from concept to full delivery of the product.
With a high percentage of visitors to a venue or stadium likely to be unfamiliar with the area, legibility is key to presenting customer-led information. This could include seating plans, allocated entry points, designated zones, directional mapping including routes to and from nearby transport hubs. Mapping can be designed to provide detailed information for ticket holders, staff and suppliers, transport operatives and local residents.
Our most prestigious assignments have included the following:
Olympic Delivery Authority - London Olympics and Paralympics 2012
Rugby World Cup - United Kingdon 2015
European Games (Multisport) - Baku 2015
Stadiums on mapping - 3D Buildings
Olympic Delivery Authority - London Olympics and Paralympics 2012
The ODA required a series of maps produced for various stakeholders for travel to all 22 Olympic venues. These included over 160 area maps that were made available to all tickets holders to plan travel arrangements to their nearest travel hub - that were made available during the duration of the Olympics - to their intended venue.
Additional maps were also compiled, with route descriptions, for designated direct coach/private coach operators and temporary park & ride/disabled (blue badge) parking sites.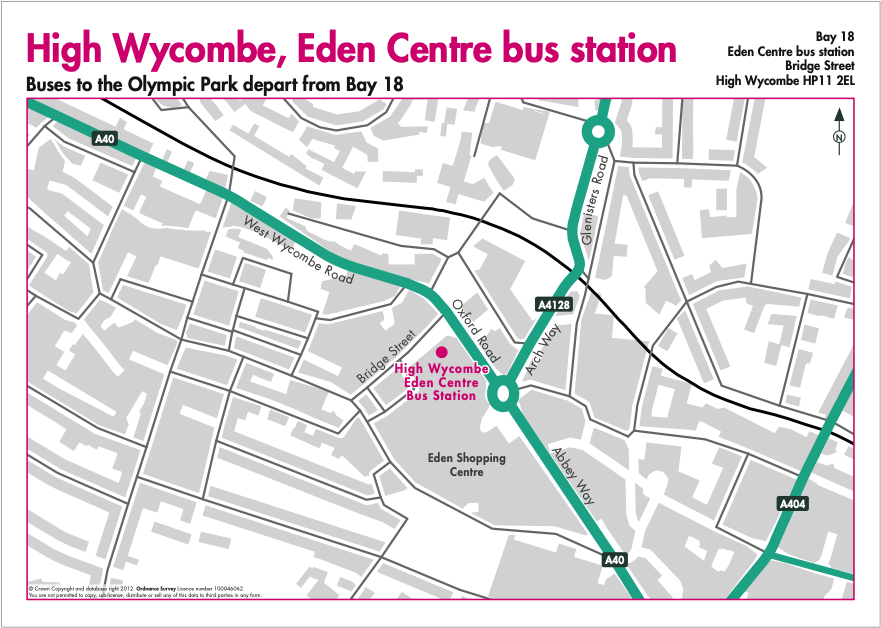 Example: Map for ticket holders - direct coach map from High Wycombe to Olympic Park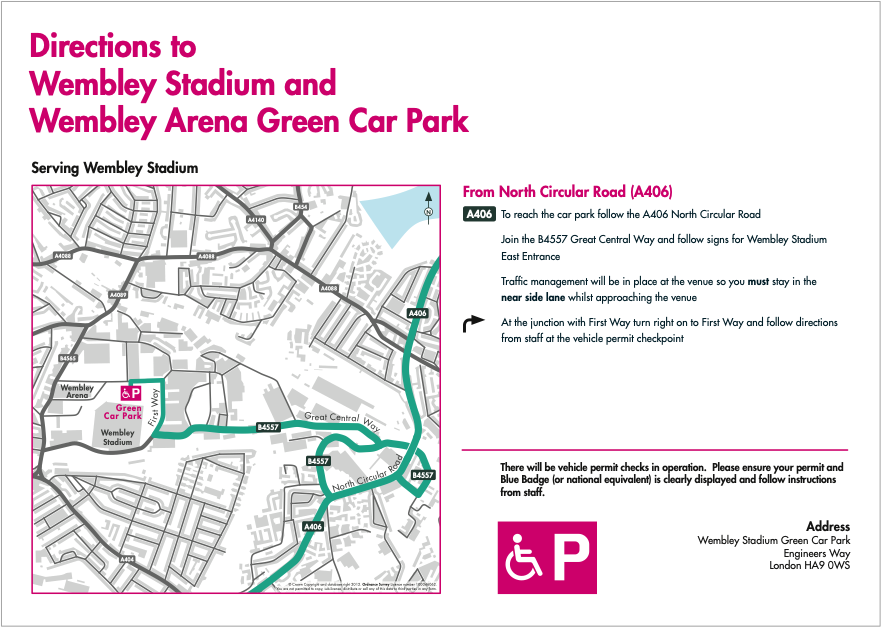 Example: Map for disabled (blue badge holders) - parking for Wembley Stadium/Arena venues
Rugby World Cup - United Kingdon 2015
Maps for all 13 venues were originated with different maps for various stakeholders including spectators, workforce/deliveries, press/broadcasters and local road restrictions for residents. There were also seating plans for each venue, route mapping for each team to relevant venues and posters showing spectator/fan zones and shuttle buses to the venue.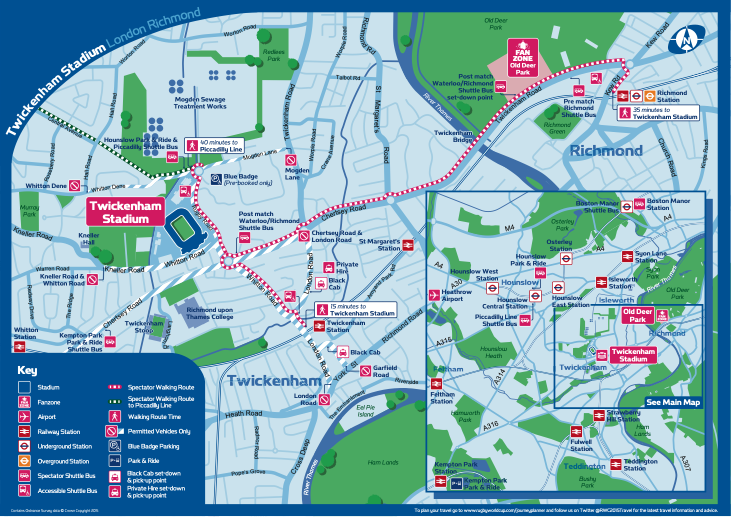 Twickenham Stadium - spectator map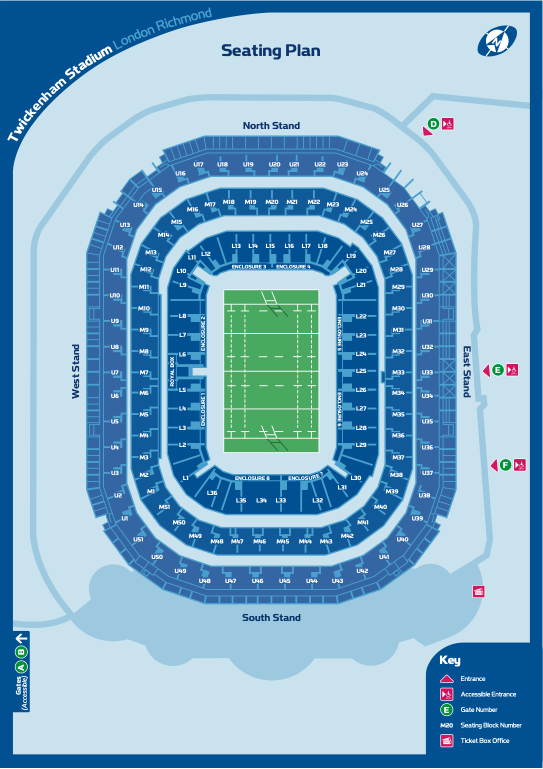 Twickenham Stadium - seating plan
European Games (Multisport) - Baku 2015
Maps for 13 different venues were originated. All entrances and designated areas were required to be shown for different stakeholders within and around the venues. There was also a requirement to show all levels within the buildings.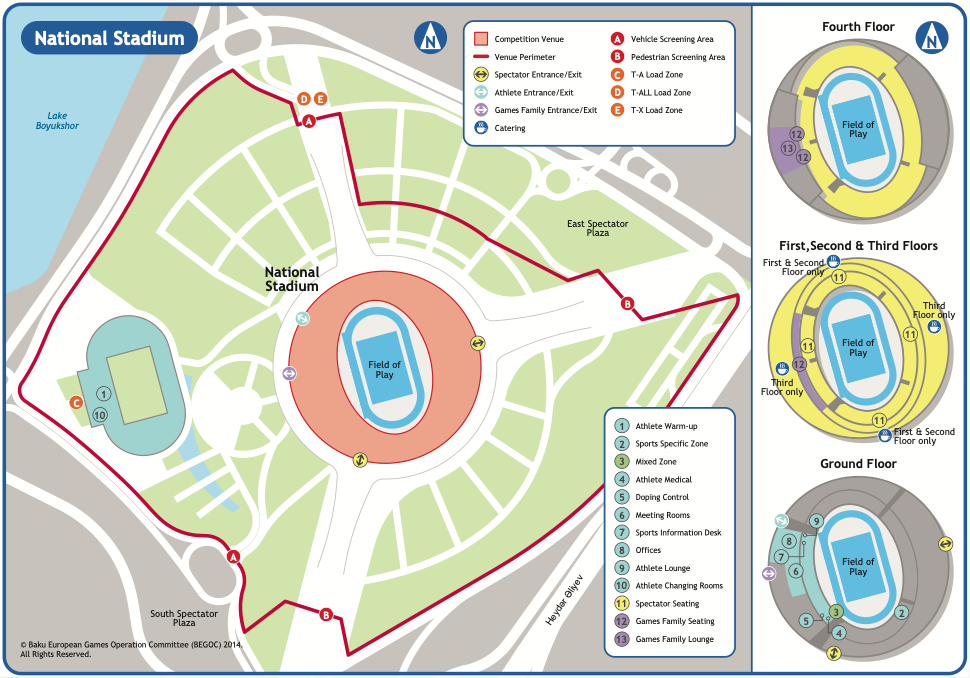 National Stadium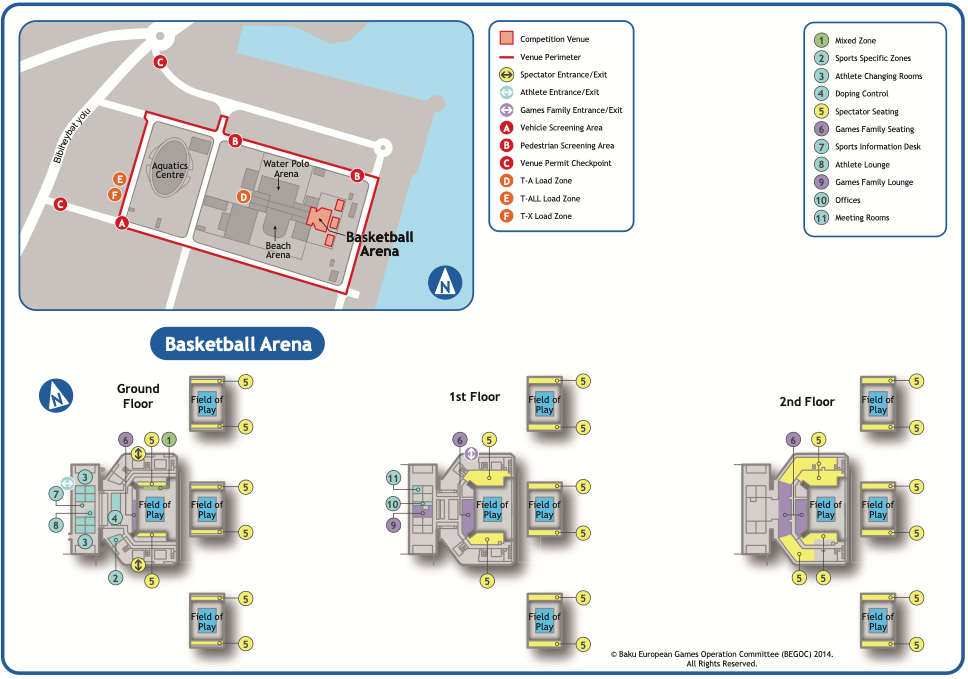 Basketball Arena
3D Buildings
Illustrations of key buildings can be included as 3D elements to help people who struggle to read maps, including those who may have learning difficulties. They provide a literal representation of key landmarks and make the maps more intuitive. Buildings can be shown 'north-facing on conventional mapping but can also be rotated to the correct angle for 'heads up' mapping, which means they are orientated to face the same way as the user is facing. This helps people understand their immediate environment more easily. Pindar Creative can provide 3D stadium images for your project.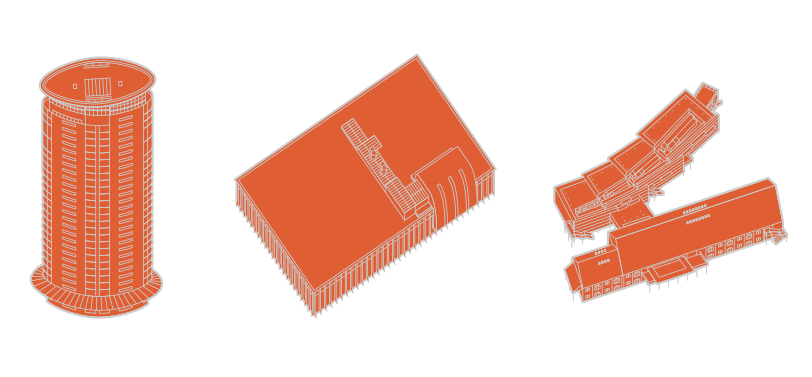 Examples of 3D buildings created by Pindar Creative for Swansea wayfinding mapping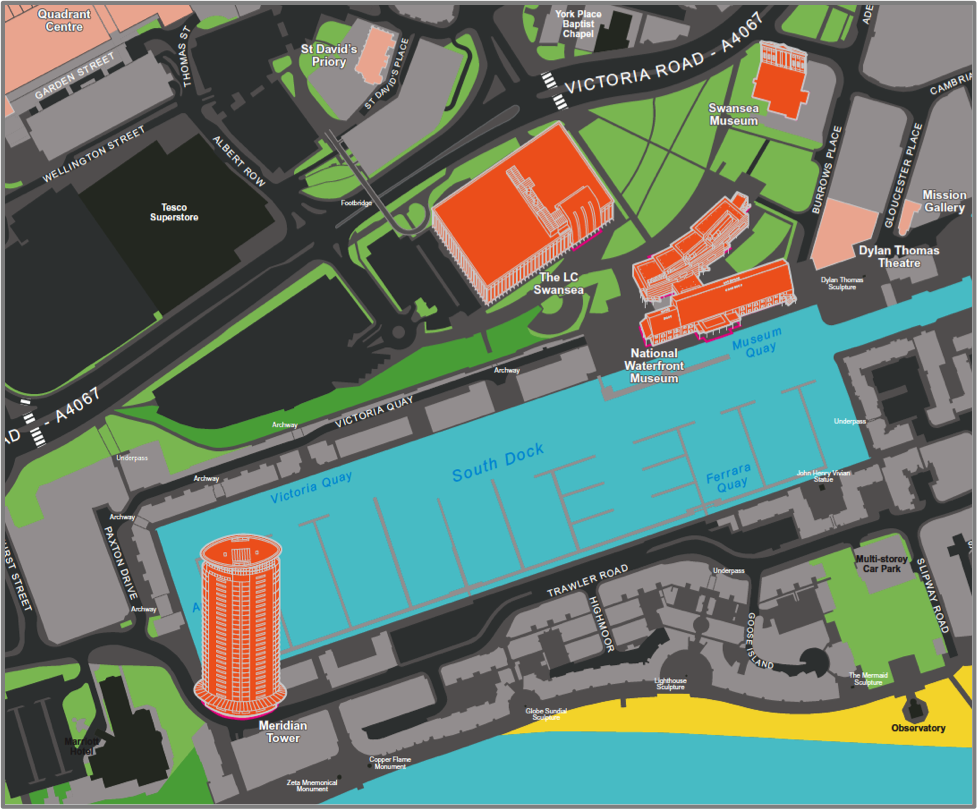 3D buildings in situ on Swansea wayfinding mapping