Online portal to generate your publicity

OLWIN can generate a number of different Bus Information Products which can be printed as hard copy posters for display to the public at key transport interchanges and other locations.
The system identifies all bus stops within a specified radius of a hub and automatically generates destination information required for onward travel and wayfinding posters. The system comprises pre-determined templates that enable large format posters to be created, showing 'where to board your bus' maps combined with tables listing services and destinations from the selected bus stops. As new TransXChange data imports are carried out by the end user, the system will indicate which posters need to be updated.
The system uses data feeds with TransXchange and Naptan data for the following information
location of all bus stops and localities (Naptan); bus stops can be moved or deleted on the map by the user; users can decide whether stops are included on the tabular information
services (TransXChange); users can decide which services are included
destinations (TransXChange)
The map interface will allow users to 'set out' the map, pan around and drag and drop additional features onto the mapping, as described in the section above. We understand the importance of delivering an intuitive, easy-to-use interface that will enable new users to quickly grasp the system, and works with minimal processing times.
The OLWIN interface for editing posters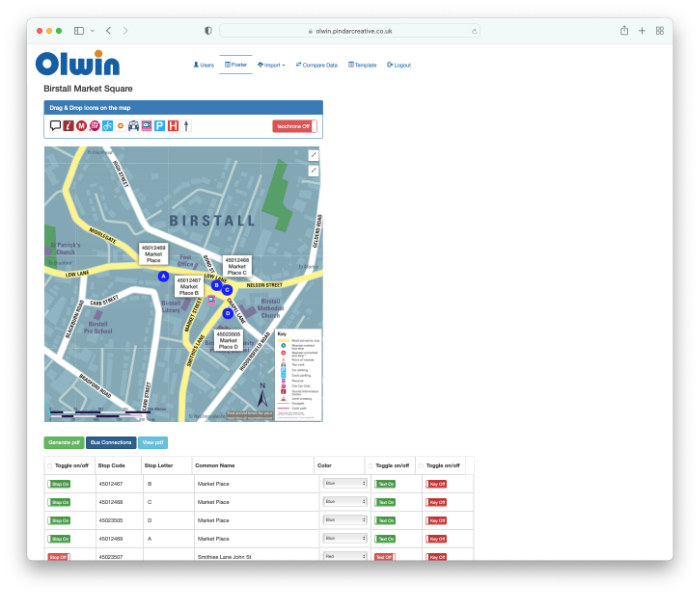 West Yorkshire Combined Authority sample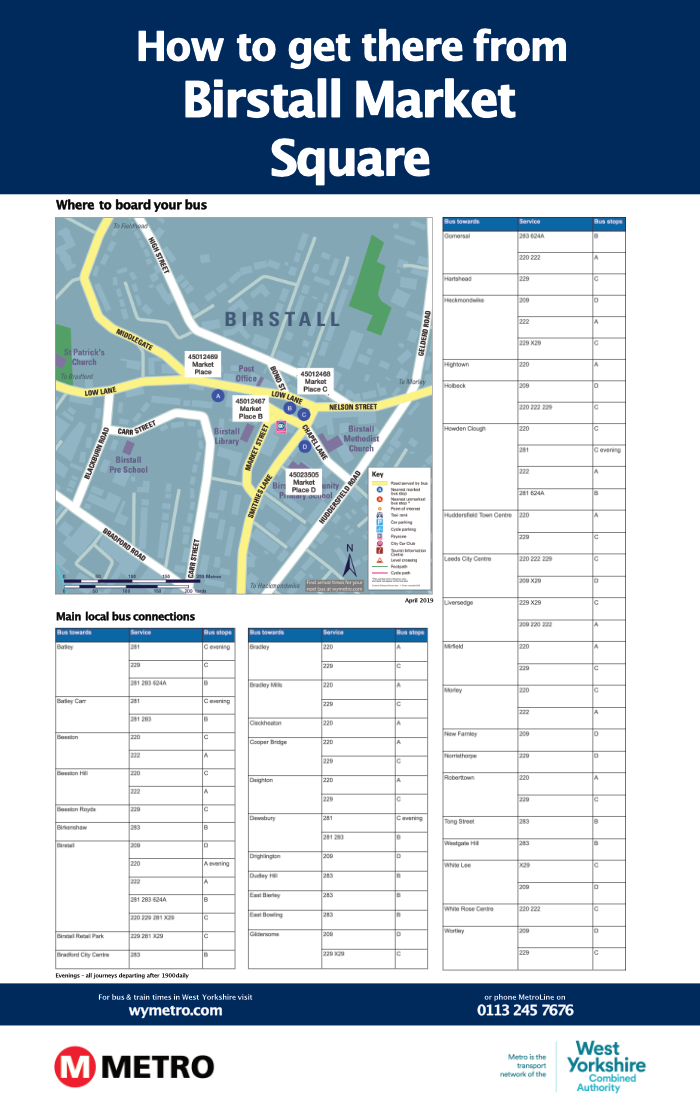 View the OWLIN overview document