Public transport information stored in a suitable database format allows your data to be repurposed for various publishing outputs from print and Internet, to public information terminals.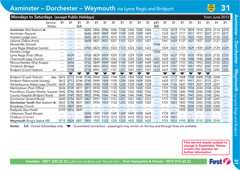 We convert, import and capture your valuable data, which might consist of text, mapping information, or images from a variety of file formats. A full audit and validation process ensures your data integrity remains intact.
From this we can:
convert your data into whichever format you wish, remaining true to your corporate style
repurpose this same data to supply regional journey planners
combine data from many travel operators into a single or composite timetables
adjust this data for re-use in your other publications
convert your existing data even if formatted to an existing industry specification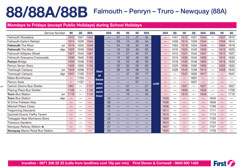 Data re-use, improved accuracy and eliminating the duplication of data input, combine to increase the speed and efficiency of your travel information publishing.
Whatever your needs, you can be certain of an accurate, reliable, fast and secure service; Contact Us for more information.
posters and panels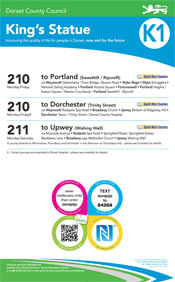 We manage:
content preparation
page styling and make-up
full print production
For large-format travel information posters and panels, and ensure they meet our customers' specific needs.
Examples can be found at bus, coach and rail stations, bus stops, travel information centres and many other relevant public information points nationwide.
Contact Us today about your needs.
view our timetable portfolio
Timetables & Leaflets