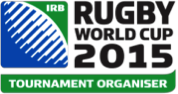 the challenge
Rugby World Cup is the world's third biggest sporting event. In 2009 England won the right to host Rugby World Cup 2015.
England Rugby 2015 (ER 2015) wanted to appoint an experienced supplier to design both public-facing and internal cartographic publications to support the operations of Rugby World Cup 2015.
The project scope included:
Development of an England 2015 cartographic standard


Delivery of identified mapping requirements


Delivery of subsequently identified / ad-hoc mapping requirements


the result
Working in conjunction with Information Design London (IDLdn), Pindar Creative was chosen to deliver the cartographic elements of the project.
With IDLdn's experience in event planning and operation; Pindar Creative's cartographic expertise and our relationship in working together on other prestigious sporting projects including the 2012 Olympics, we were the ideal partnership for this project.
the solution
We created a cartographic map design standard for both public facing and client facing maps for the Tournament, which utilised the England 2015 brand and the Tournament Look and Feel.
Maps were generated for each of the 13 match venues in England and Wales, and other supporting venues including team training bases, official hotels in each of the host cities, fleet operation depots and the tournament Headquarters in Twickenham, London. The maps were created utilising GIS data and relevant CAD diagrams of the venues
Detailed maps were required for both public facing and internal maps to support Tournament operations; particularly for spectator movements, transport operations and workforce orientation.
The maps included:

Venue maps for spectators, press and broadcast, workforce, photographers and teams - showing entry points, car parks, transport hubs, spectator shuttle load zones, fanzones, workforce zones. seating blocks

City maps - showing match venue location relative to other relevant points including train stations

Team base maps for each team showing the local area and the locations of Hotel, outdoor training, indoor training, pool and gym

Team's match day travel maps – showing match day route to venue

Team's match venue detail maps – showing bus entry point, player drop-off location, player entry to building, and parking location