TRANStech Awards 2021
Date: 05 February 2021
Location: Royal Lancaster London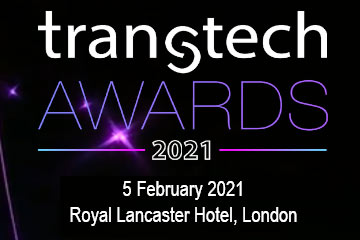 The TRANStech Awards have been established to recognise imagination and innovation by those using technology to improve our transport system. They will reward excellence and achievement in both established and emerging areas of mobility and transport. The benefits to users and society as a whole at the forefront of the assessment process for winners.
Across many modes, suppliers, system operators, transport agencies and new generation entrepreneurs are investing in rewriting the model for how we travel.
The Awards have been established by Landor LINKS, a leading specialist transport publishing and intelligence organisation, who have brought together a team of experts from various sectors to deliver the project.