Halstan boss details motivation behind Pindar map division purchase
Friday, 05 August 2011 - Source: PrintWeek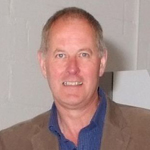 Halstan Holdings chairman Chris Smith has said that the niche business still boasts growth prospects and key accounts made the deal viable.
The company bought the assets of the Pindar's Aylesbury-based map-printing arm, saving 16 jobs, last month (29 July).
Halstan's purchase marks the second facility to be rescued after the collapse of Pindar, and Smith said that it was a profitable part of the failed print group. He told PrintWeek that there were a number of reasons why it was able to make money.
"Part of it operates in an interesting niche business which is capable of development and growth – that of mapping, interactive cartography and linked travel information," he said. "The company has some key long-term accounts in this field that have indicated that they will continue to use this company's service."
However, Smith stressed that Halstan had not bought the nearby Pindar print firm simply to take on its cartography company.
He added: "Although it has been described as 'Pindar's Cartography Business', there is so much more to this operation."
Smith said that it had a team dedicated to web solutions and cross-media delivery, including web design, development and hosting; Ecommerce sites, cross-media marketing resources for catalogues; e-books; digital asset management and database management.
He said: "This fits well with Halstan's existing customers, both publishing and commercial, who are looking hard at additional digital routes to market for their products."
Smith added that a proportion of Pindar's work that was previously outsourced could now be handled at Halston's Amersham facility. He confirmed that Pindar will remain in Aylesbury.
Halstan has a turnover of £6.4m and now employs more than 90 staff.