Chris Smith is running in the Virgin London Marathon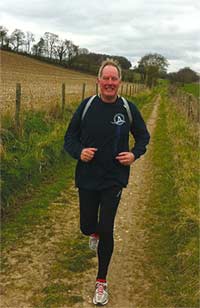 To celebrate my 60th birthday on 22 April 2012, I will be running in the Virgin London Marathon on the very day to raise much-needed funds for Iain Rennie Grove House Hospice Care.
I have been have been training for many months and have run many miles in all weathers in an attempt to get fit enough to complete 'the Big One' in this Olympic Year. I know it's going to hurt!
I would be grateful if you would support me in this venture by giving whatever you can spare to this worthwhile charity.
Please give generously to this worthwhile charity at www.virginmoneygiving.com/christophersmith8
If you are a private donor, please use Gift Aid as it will increase your donation to the charity by approximately 25% and at no cost to you - you can even claim 20% back from the taxman!
How ever much you are able to give, large or small, on behalf of IRGH, thank you very much
Iain Rennie Grove House Hospice Care (Registered Charity 1140386) part of Help The Hospices