New NHS website launched
Thursday, 3 July 2014
Pindar Creative are delighted to announce the launch of a new website for the Hertfordshire Partnership University NHS Foundation Trust.
The website has been designed to provide staff and anyone using the Trusts services with the latest information on travelling by public transport. The website incorporates a fully interactive pan-able map with clickable links to bus timetables and rail arrival and departure information.
The main aim of the website it to reduce the trusts carbon emissions and to benefit the health and well-being of those using the Trust's services.
To view the full case study please click on the button below (Case Study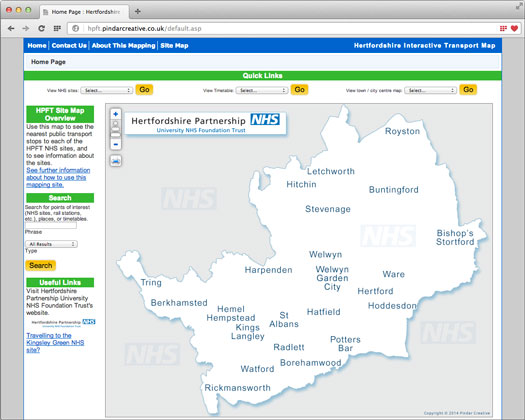 Read the full case study: