Pindar Creative support Community Christmas Thame
Friday, 24 October 2014
Pindar Creative are proud to support Community Christmas Thame.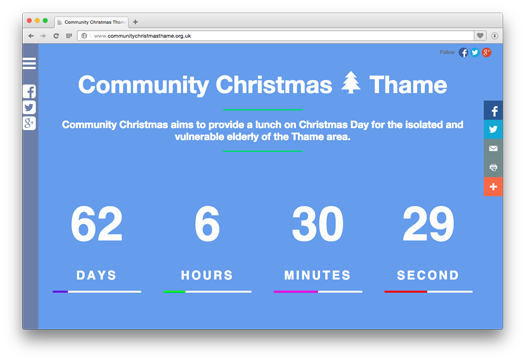 Community Christmas aims to provide a lunch on Christmas Day for the isolated and vulnerable elderly of the Thame area. It is a volunteer based group relying on the kind generosity of local businesses to support them.
This year, Pindar Creative will support CCT by printing their leaflets and posters which are needed to make sure that everyone who would like some company on Christmas Day is aware of the event.
To learn more about Community Christmas Thame, please visit their website at www.communitychristmasthame.org.uk