Pindar Creative to exhibit at ACT TravelWise
Mon, 27 October 2014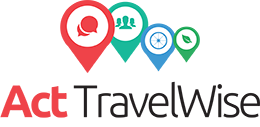 ACT TravelWise - The professional association for promoting and facilitating sustainable travel choices.
The 2014 ACT TravelWise national conference, 'The Economics of Sustainable Travel' will take place at the Macdonald Burlington Hotel, 126 New Street, Birmingham on Tuesday 9th December 2014.
The conference addresses the following questions:
How can we best develop and present a solid business case for smarter travel?
Which types of smarter travel initiatives are likely to provide the greatest economic benefit?
How does sustainable travel stack up economically compared to traditional private motorised transport?
How can we set economic objectives and monitor performance against them?
Baroness Susan Kramer, Minister of State for Transport
Stephen Joseph OBE, Executive Director, Campaign for Better Transport
Peter Davies, Sustainable Futures Commissioner for Wales and Chairman of the Climate Change Commission for Wales
Find out more about the ACT TravelWise event or contact us for a chat if you are attending.