Transport for Greater Manchester Interactive Cycle Map Enhancements
Wednesday, 7 January 2015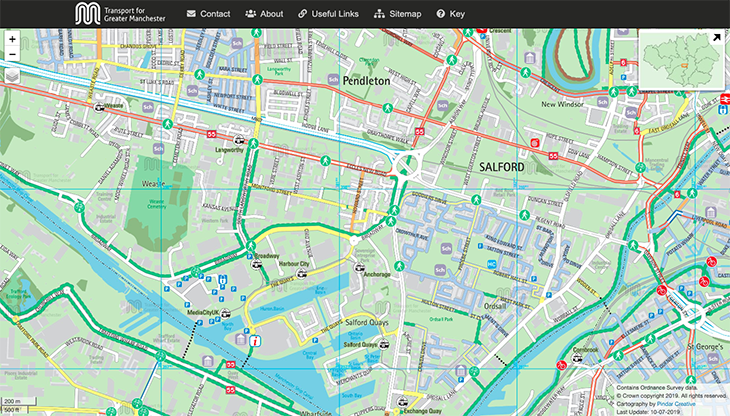 We have recently enhanced the Transport For Greater Manchester interactive on-line cycle map to incorporate additional functionality to benefit the user.
New multi-layered mapping now allows a slick zoom in or out function by either double clicking on the map to move a level at a time or scrolling with your mouse straight down to a more detailed street level. You can also use the zoom navigation bar at the top left of your screen to zoom directly into a desired level.
The new print button is located underneath the zoom tool bar and allows the users to print the map frame the are viewing.
The cycle logo interactive hotspots allow the user to click for more information on the cycle shops and link straight to their website.
All current functionality remains with the click and drag function allowing you to pan around the mapping area and the slide bar widgets on the left linking you directly to the cycle journey planner, useful links or the map key. The area inset map at the top right of your screen allows you to scroll quickly around the Greater Manchester area until your desired borough/area is found.
The new map was re-launched Tuesday, 6th January 2015 and can be found at http://tfgm.pindarcreative.co.uk