Pindar Creative delivers 94.4% customer satisfaction
Monday, 23 February 2015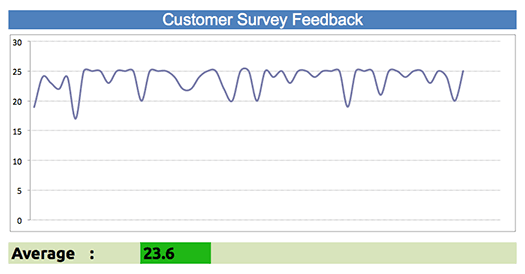 Pindar Creative's customers on average scored Pindar Creative 23.6 out of 25 for Customer Satisfaction.
Pindar Creative is very proud of the level of customer service we provide. Our service is tailored to provide a complete and flexible solution.
Our philosophy is to treat each contract individually as a partnership arrangement, working closely alongside our customers to provide a bespoke service targeted to their specific needs.
We believe that this approach coupled with our focus on high quality and accurate products, is the key to our success.
Highlights of the Pindar Creative survey also report that:
100% rated our customer service as good to excellent
98% rated us as good to excellent overall.
96% would highly recommend Pindar Creative to a colleague
Testimonials

We have found Pindar a helpful and straightforward company to work with. They are fast, efficient, professional and offer a level of support to us we have grown to greatly appreciate, particularly in taking significant work off our hands at times when our workload is inherently much higher – the weeks before a major timetable change. We are looking forward to maintaining this relationship for many years to come.

Luke Taylor
Commercial Officer
Metrobus

I have been so impressed with the level of professionalism and expertise demonstrated by Pindar Creative. Having used them for the creation of our timetables and maps for several years they were the natural choice for such a large and important project. The entire team (from the cartographers to the print managers) have been a credit to Pindar Creative and I am sure without their combined efforts, attention to detail and proficiency this launch would not have happened within our tight deadlines or have generated such positive feedback from our stakeholders and customers.

Jo Cann
Project Coordinator
First Devon, Cornwall & Somerset

The mapping database provided by Pindar has greatly helped our service users and carers find the key routes to our Trust sites and the detail the site shows gives our customers more choice in the services they choose. This mapping website easily interlinks with our Trust website and is very flexible when we need to add extra information to it.

Andrew Wellings
Head of Facilities and Maintenance
Hertfordshire Partnership University NHS Foundation Trust