Cycle City Active City Conference & Exhibition
Tuesday, 14 April 2015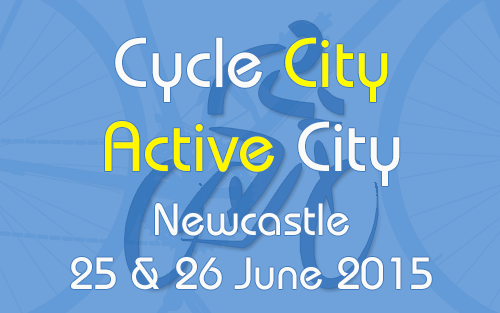 Pindar Creative are looking forward to exhibiting at the Cycle City Active City Conference on 25/26 June, which is a ground-breaking conference and exhibition for all those working to encourage utility cycling, walking and active, healthy lifestyles across Britain.
Town and cities with high levels of cycling, walking, play and sport are fit, fun and work for people. This event shows how we get from potential to reality.
Cycle City Active City includes a two-day exhibition of the product and service suppliers to the sector, with plenary presentations by high-profile individuals throughout the UK and beyond with expertise and influence in cycling and walking policy, promotion and infrastructure, active place-making, public health, and positive urban design and development.
There has never been a better time for cycle and walking infrastructure and development. The original £94m Cycle Ambition Grant launched in 2013 has received match-funding to take it to almost £200m. This has now been extended, with £114m announced at the end of 2014.
This year's host, Newcastle, is one of the Cycle Ambition Grant cities, with over £11m of funding for cycling from the initial Cycle Ambition Grant. They have an extremely ambitious cycle plan, targeting over 20% of all trips under five miles to be made by bicycle in the city by 2020. The North East is also one of the leading regions in terms of public health and active travel projects.
Come and see us on stand 11 on the 25/26 June 2015 at the Newcastle Civic Centre.