Pindar Creative
Pindar Creative assist SciLabware to deliver new website
8 May 2018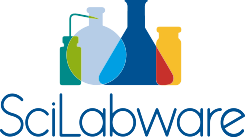 SciLabware, a long-standing customer of Pindar Creative, recently embarked upon a project to update their previous ageing website. Following various consultations, the Magento 2 platform was chosen to enable SciLabware deliver the online requirements of a modern business.
Working with Extra Mile to deliver the Magento solution, SciLabware were also undergoing major rebranding changes as the group made additional acquisitions and merged companies and product lines.
A key element for the delivery of the project was the ability for the product information held within the SciLabware's PIM (Product Information Management) system to be automatically published to the Magento 2 system.
Pindar Creative, a long-term partner of both SciLabware and Agility Multichannel had previous experience of publishing product information from Agility to the Magento platform and were called in to help. By using their previous experience of the two products, they were soon able to develop a publishing workflow tool.
Carl Thomas, Group Technical Director, said:

I am really pleased for SciLabware, they now have a great new website on a platform that should support their business and marketing objectives for many years to come - glad we could be part of the process.

Andy Davies, Marketing Director, SciLabware said:

After several years of change following mergers and acquisitions, we have worked hard to deliver a new modern website which clearly defines our new company, will drive traffic, increase brand awareness, engage with existing and potentially new customers and crucially deliver leads to our sales team.  We have great hopes for our new site which features new designs, additional functionality, an excellent media room, blog and a much updated FAQ and technical section.  Developing a new website was a crucial part of SciLabware's strategy to bring our digital marketing to the next level.

To view the new website, please visit www.scilabware.com
About SciLabware
SciLabware, a DWK Life Sciences Company, is a leading manufacturer of laboratory glass and plasticware, supplying the scientific community with world renowned brands.