Pindar Creative
Bristol Airport Bus and Rail Connections Leaflet
15 August 2018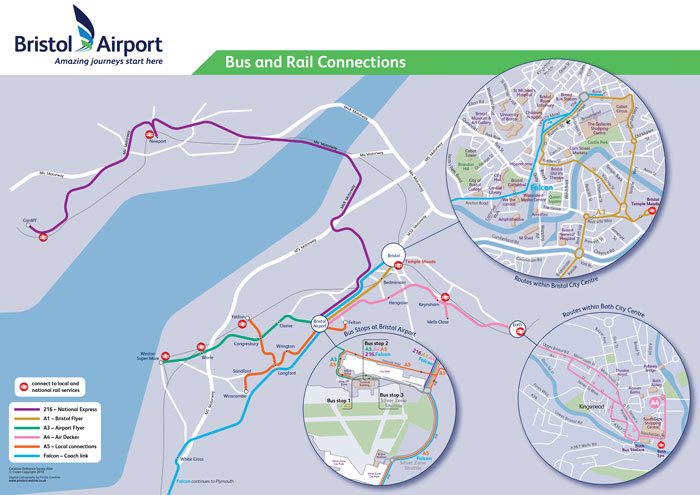 Bristol Airport is the ninth largest airport in the UK, handling more than 7.5m passengers flying to over 120 destinations across 30 countries.
Travelling to and from Bristol Airport by bus or coach is easy and convenient and with Bristol Temple Meads just 8 miles away, passengers can connect easily to the national rail network.
To promote these bus and rail connections, Bristol Airport approached Pindar Creative to produce a map to highlight the direct bus services and convenient links to local and national rail stations. The maps also highlighted the connecting bus stops within the cities of both Bath and Bristol.
The map was then incorporated into a leaflet to promote the individual airport bus services including the Bristol and Weston Flyer and Air Decker and provide information showing passengers how they can book online, buy combined tickets and find information on onward rail connections.