Pindar Creative
How 'Travel To' leaflets can help schools work towards Modeshift STARS accreditation
20 March 2019
Following the launch of 'SALI' last year, we are delighted that the following Local Authorities are now using the portal to generate 'travel to' leaflets for schools and businesses within their area.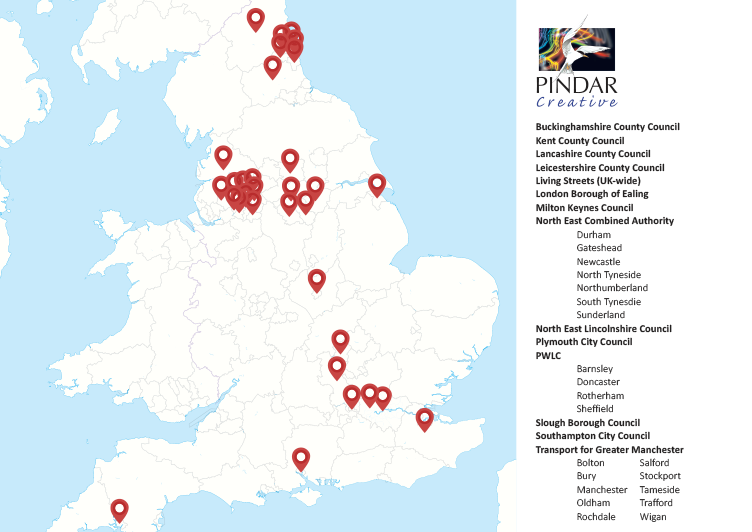 Did you know that if your authority is signed up to Modeshift STARS, the leaflets generated from 'SALI' could be used to complete several different initiatives within Modeshift STARS including:

Creation of the Map
Sending the map out with the school newsletter
Promoting the map via social media
Used as part of classroom based lesson
Adam Walker - Modeshift STARS Communications Officer says

Schools can work towards Modeshift STARS accreditation by completing and delivering initiatives such as these in schools. SALI can be used as a part of a range of sustainable and active travel initiatives to further promote sustainable school travel.

SALI is an innovative, user-friendly online portal enabling you to generate sustainable travel leaflets (web and print) for a specific location (school/business/event).

Templates can utilise either standard OpenStreetMap data or custom mapping.