Pindar Creative
'Your Guide to Chelmsford' For Cycle County Active County, Essex 2019
13 August 2019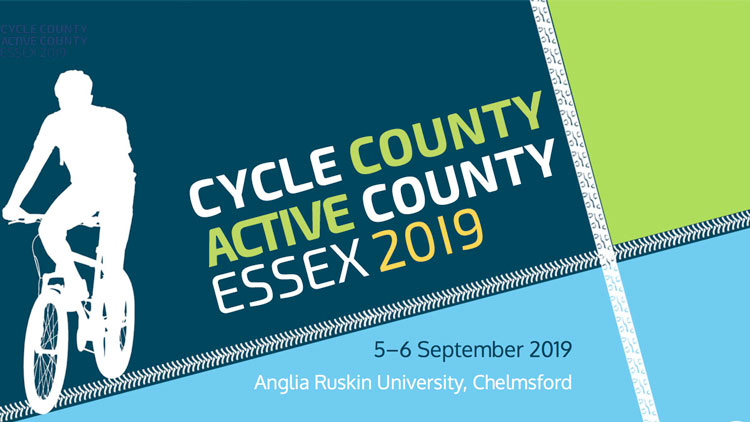 Cycle County Active County 2019 is the 7th annual event in the Cycle City Active City event series. The event will take place at Anglia Ruskin University in Chelmsford on 5/6 September and will focus on walking, cycling and other active modes, and on maximising their contribution to better mobility, improved health outcomes, cleaner air and strengthening community resilience.
The event will attract over 400 delegates and promises an action-packed programme designed to share best practice, including a pre-conference walk or cycle as well as a 4-mile 'cycle safari' on both days. To enable delegates to make the most of their visit to Chelmsford, Pindar Creative have produced a guide to Chelmsford which includes a campus map and the recommended walking routes from the station to the venue.
To register for the event, please visit the Cycle County Active County website. Delegates can pick up a printed copy of the Guide to Chelmsford from Pindar Creative's stand (A7).
You can also view an interactive version of the guide online or download as a PDF.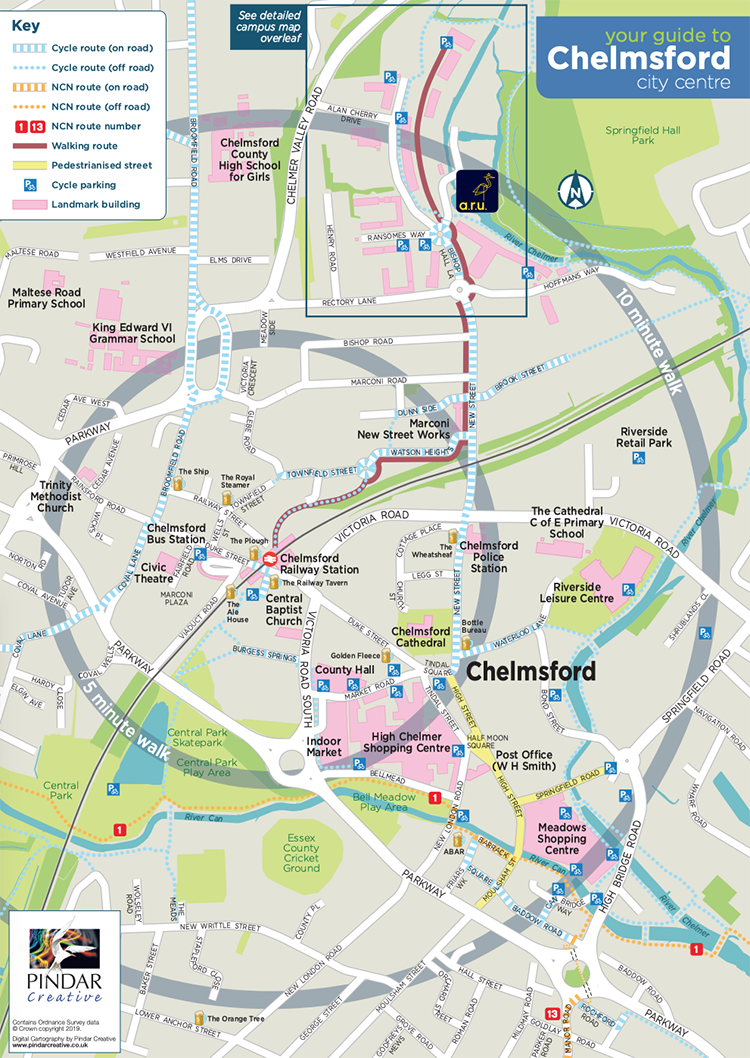 Download the Guide to Chelmsford