Pindar Creative
The Welsh Government announces £38m investment in Wales for active travel schemes
10 September 2020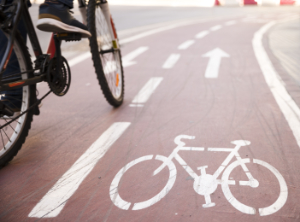 Local Authorities in Wales are to receive £38m funding for active travel and road safety schemes, representing the largest ever investment in local active travel improvements in Wales. Lee Waters, Deputy Minister for Economy and Transport, said, "The funding we are making available will create routes and connections in towns and cities across Wales to give people the confidence to continue walking and cycling."
The £38m is a combination of the previously announced Safe Routes in Communities of £4.14m, Road Safety grants of almost £4m and the latest Active Travel Fund of £29m. Every local authority in Wales receives a core allocation from the Active Travel Fund based on population and this year 14 local authorities will share a further £20m for 25 larger projects.
A full list of successful schemes supported by each of the grants is available on the Welsh Government website and progress on active travel schemes by each authority can be tracked here. The schemes include new and improved cycle lanes, implementation of 20mph zones outside schools, new footbridges and traffic-free shared paths.
Pindar Creative is a leading expert in promoting active and sustainable travel. We're here to support funding applications and to promote new schemes through:
Cycling and Walking Maps: High-quality maps for cyclists and walkers, which are easy-to-use, enabling the user to navigate to and through an area instinctively.
Active Travel Maps: We deliver intuitive, legible mapping products to encourage people to walk, cycle, or scoot to school, university or their workplace.
SALI: An innovative, user-friendly online portal enabling you to generate sustainable travel leaflets for a specific location (school/business/event).