Pindar Creative
New Station Maps for Community Rail Lancashire
19 January 2021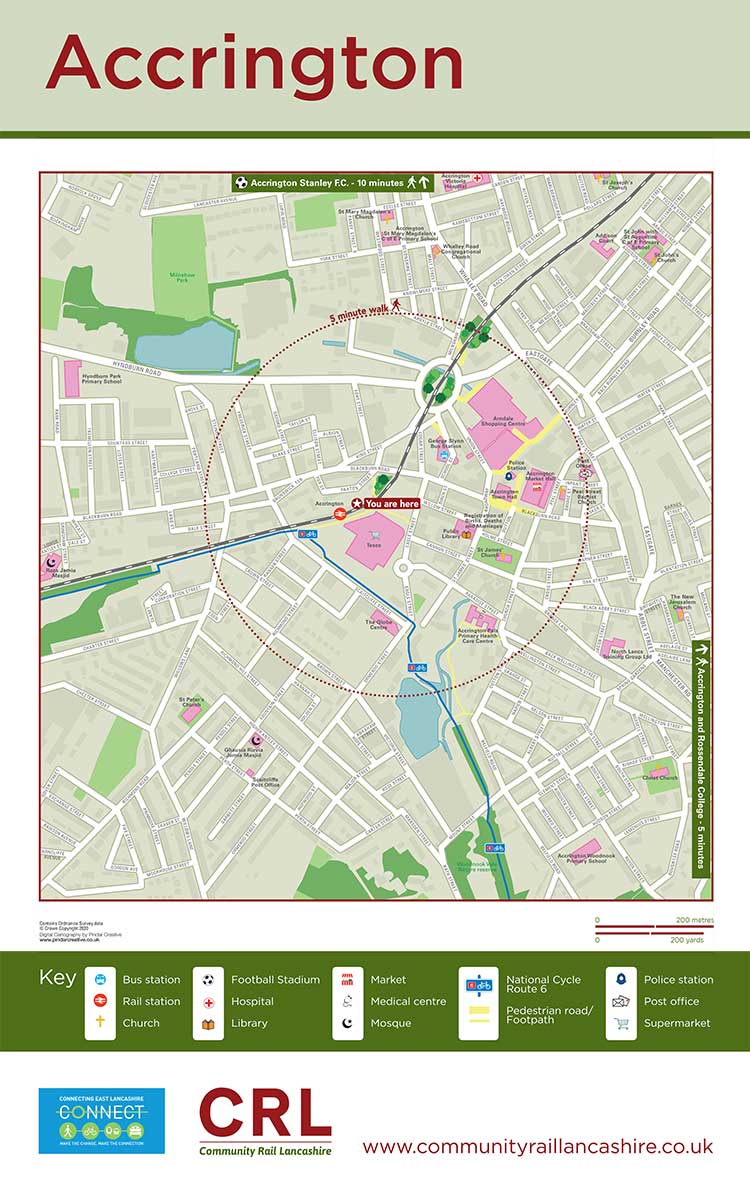 As the umbrella group for four community rail partnerships (CRPs) covering a total of six lines, Community Rail Lancashire plays a vital role in bringing local communities together and supporting diversity, inclusion and economic development.
Working in partnership with Network Rail, train operating companies, the council, community groups and other stakeholders, Community Rail Lancashire promotes sustainable, healthy and accessible travel across the region.
Community Rail Lancashire commissioned Pindar Creative to produce a local area map to be displayed on each platform at Accrington Station, to provide information to passengers arriving at the station. The map shows points of interest within easy reach of the station and a 5-minute isochrone to indicate walking times. A leaflet was also produced with a map on one side and information Accrington and the surrounding area on the reverse.
Situated on the East Lancashire Line, Accrington is connected to Blackpool and Preston in the west, and Colne, Leeds and York in the East. It is home to Lancashire's finest Arts & Crafts house – now Haworth Art Gallery which houses the internationally important Tiffany Glass Museum.
Following the delivery of this first project for Community Rail Lancashire, station posters for Burnley Central, Burnley Manchester Road and Clitheroe were also created.