Pindar Creative
Mapping, timetables and onward travel information for Ipswich Buses
22 September 2021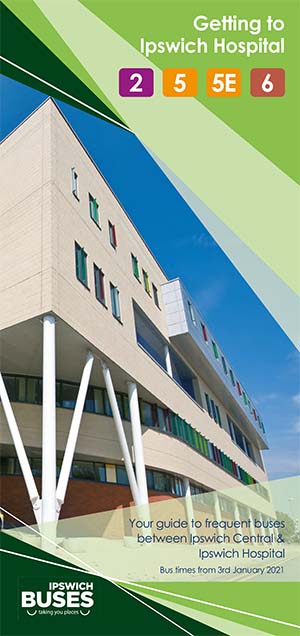 Ipswich Buses has long been the Suffolk town's primary operator and is proud to be one of the UK's remaining municipal bus operators.
Originating as Ipswich Corporation back in 1903, Ipswich Buses is now operated as an arm's length company by Ipswich Borough Council. The company now operates 75 vehicles on a network of routes across Ipswich, Babergh, Colchester and the surrounding areas employing 180 people across two sites in Central Ipswich.
The company's focus on reducing car dependency is one that is close to our hearts and we were delighted to be asked to work on a suite of new marketing material promoting sustainable travel across the region.
Starting with a complete redesign of Ipswich Buses' mapping, timetable leaflets were then produced for key services, followed by 'where to board your bus' posters for Ipswich's two bus stations. This builds on a series of measures by Ipswich Buses to improve access to travel information, including the launch of a new website and an App.
Jill Tinsley, Commercial Director at Pindar Creative, says:

Steve had a very clear vision of what he wanted to achieve and is clearly very passionate about sustainable travel. It was great to be a part of that process.

Steve Bryce, General Manager at Ipswich Buses, adds:

Jill and the team at Pindar are great to work with and were able to take my ideas and transform them into an attractive product that reflects our brand and gives our customers clear and consistent information.