Pindar Creative
Bridport Walking and Cycling Map for Dorset Council
12 January 2023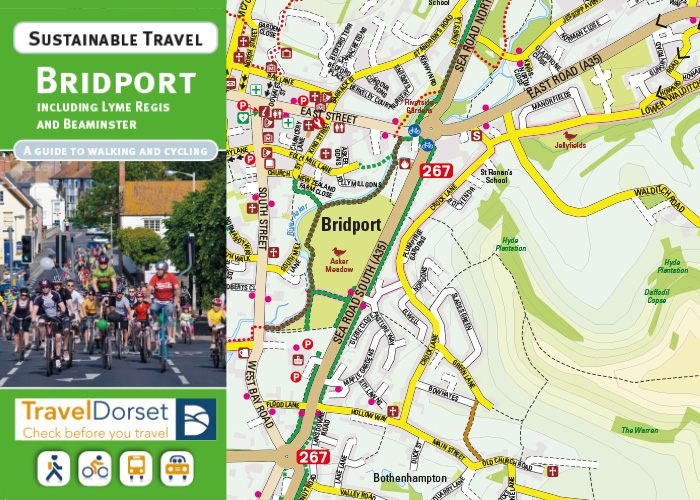 Dorset is a lovely county with some fine countryside and a wonderful coast and is a real joy to explore on foot or by bike.
Pindar Creative was selected to re-create and update a series of Dorset Council's Walking and Cycling Maps along with the creation of an interactive version, with clickable hotspots and layers which can be turned on and off for on and off-road cycle routes. Area maps for Bridport, Weymouth and Portland and Gillingham and Shaftesbury are now ready to view online. Further area maps are expected to be added soon.
The maps distinguish between on and off-road cycle routes, including advisory, signed, busy roads and named National Cycle Routes. As well as cycle information the map also highlights footpaths and points of interest.
A scale and time/distance bars help make distances easy to understand, and contours and hill-shading give an indication of the varied landscape.
Intended for both residents and visitors to the area, the guide aims to encourage people to cycle to key destinations in and around the area.

It has been great working with Pindar Creative to bring our walking and cycling maps up to date with an easy to use interactive version which can also be accessed on portable devices.

Kevin Humphreys, Transport Planner, Highways, Dorset Council