Pindar Creative
Pindar Creative Expands Portfolio with Acquisition of Oxford Cartographers Limited
11 October 2023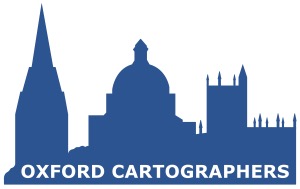 Pindar Creative are delighted to announce that on 1 October 2023, it completed the acquisition of the trade and assets of Oxford Cartographers.
Oxford Cartographers, a respected name in cartography and mapping solutions, has built a legacy for excellence over the years. Alongside its cartographic services which dovetail with those offered by Pindar Creative, the company also licenses maps for use in bibles, diaries, travel guides and other publications as well as specialising in branding maps for corporates. By acquiring its trade and assets, Pindar Creative is poised to inherit a wealth of knowledge, expertise, and intellectual property that will significantly enhance its capabilities and offerings.
Carl Thomas, Managing Director of Pindar Creative said

Pindar Creative has always prided itself on being at the forefront of the travel publicity industry – not just in cartography but in data and technology-led solutions, and the acquisition of Oxford Cartographers will enhance the offering to customers of both companies as a result of our combined wider suite of services and expertise.

As a result of the deal, all staff of Oxford Cartographers have transferred to Pindar Creative and customers can expect the same levels of service and continuity of business.
"The acquisition of Oxford Cartographers not only bolsters our position in our existing markets but allows us to explore new avenues as well," said Carl. "Our goal is to continue providing our clients with innovative solutions while expanding our reach to new industries that can benefit from our expertise."
About Pindar Creative:
Pindar Creative is a leading provider of travel publicity solutions, specialising in Transport, Cycling and Walking maps, Interactive Mapping and Travel Publicity Technology. With a commitment to innovation and customer satisfaction, Pindar Creative empowers businesses and organisations with cutting-edge geospatial products and services.
About Oxford Cartographers:
Oxford Cartographers create bespoke branded mapping, by offering a service from design and layout to finished digital or printed product.
Their clients include retail outlets, supermarkets, vehicle manufacturers, shipping agencies, insurance companies, international removals businesses, restaurants, hotels, local authorities, publishers and charities.