Storage Direct launches Magento website with assistance from Pindar Creative
Friday, 12 July 2013
Based in Milton Keynes, Storage Direct (part of the Apex Linvar group) are one of the leading manufacturers of Storage and Handling equipment in the UK. Storage Direct have worked with Pindar Creative to provide Ecommerce services to their existing dealer network for the past five years, so when they took the decision to commission a new consumer facing Ecommerce site for the Storage Direct brand, Pindar Creative were delighted to be chosen to help deliver the project.
The brief for the new website – developed on the Magento platform – focussed on functional design, clear navigation, easier shopping functionality for customers and to be accessible from all mobile platforms. The new website also needed to work with Apex's PIM (Product Information Management) System 'Agility'.
Using Pindar Creative's bespoke Agility to Magento plug-in 'ActiveXMLSync', product and pricing data is automatically imported into Magento from Storage Direct's PIM system.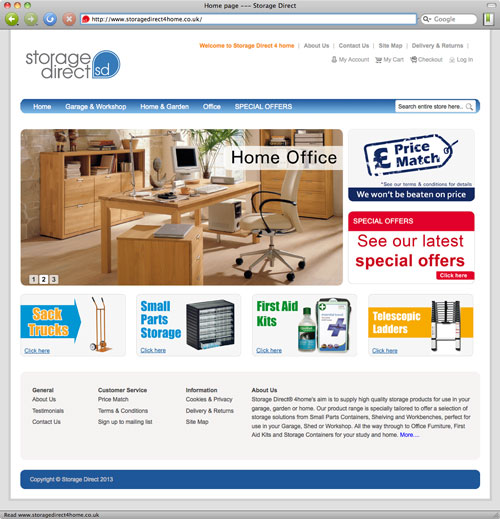 Stewart Perry, Marketing Manager for Storage Direct said:


Magento has given us much more flexibility internally and the excellent support we received from Pindar enabled us to fulfil and exceed the initial brief, whilst still hitting our launch deadline! Magento gives me much more control over this site and has excellent tracking and sales analysis tools via the built-in admin area.

Carl Thomas, Technical Director for Pindar Creative said:


We are really excited to be working with Stewart and his team on this new venture. Apex Linvar have great ambitions about taking the company forward into this new market, and by using Magento, they should see the benefits it brings to their Ecommerce space.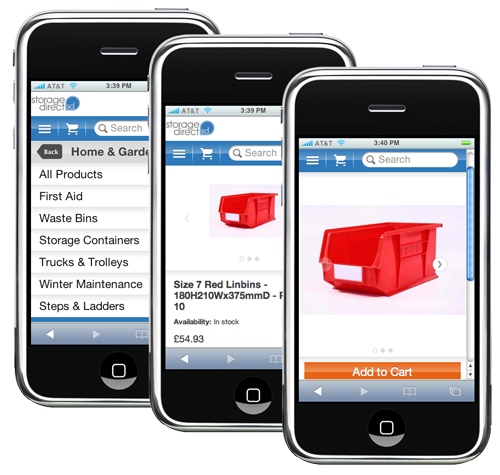 ---
about Magento
Magento is an open source Ecommerce platform that enables the customer and or service provider to customise functionality to the nth degree. With a worldwide network of developers providing a vast array of plug-ins Magento offers ultimate flexibility for a future proof platform.
about AciveXMLSync
Developed by Pindar Creative, ActiveXMLSync is a plug-in for Magento which allows Agility customers to publish product data seamlessly into the Ecommerce system.
about Agility
Pindar Creative is an official partner of Agility Multichannel who provide the world-leading product information management (PIM) and multichannel marketing solution.