Agility PIM & Magento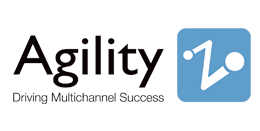 Pindar Creative have produced an import module for Magento Ecommerce solution to take the standard Agility XML export document and use it to populate Magento's hierarchy and product information.
The importer has been built as a standard Magento extension and the import process is managed completely from the administration area of Magento.
The importer tool will need to be able to view the Agility XML file and all the associated images/assets on the network.
This module is designed to import data onto a staging site, to be checked and tested prior to a data migration onto the live site to minimise the impact. Because the migration to the live server is a separate process, multiple imports can be run on to the staging server before the data is pushed over to the live server.
The importer will populate all product attributes and will scan a selected directory for product images to be imported along with the data. The importer only updates product and hierarchy information, it will not affect any other functionality setup on Magento including any extended information or processes related to products.
The import uses specified attributes in Agility to determine Attribute sets and Product Types so data can be validated against these prior to being imported to ensure the correct attributes values for each product are populated.