New Magento sites for Specialist Crafts
Thursday, 28 May 2015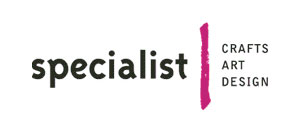 UK-based Specialist Crafts is the country's leading distributor and retailer of art and handicraft supplies to the education market.
Underpinning its entire marketing strategy is a series of product catalogues and websites, each supporting a specific customer group.
The customer had an existing Agility PIM (Product Information Management) installation, which they used to manage their product data and produce a range of catalogues. They commissioned a new ecommerce website based on the Magento platform, and an automatic data update process to push changes made in Agility directly to the new website. A new publication was set up in Agility to structure the data for the website.
With over 12,000 products in their range, setting up all of this data manually would have taken a significant amount of time. It was decided instead to use automated jobs to set up the initial baseline data. The automated data transformation consisted of three main steps:
setting up the structure of the new publication
setting up the basic "web versions" of the product data,
pre-populating various default configuration values.
Once these were in configured, additional automation was put in place to pull the data and images from Agility and send directly to the live Magento websites.
With the help of Pindar Creative, Specialist Crafts are now in a position to make changes on their PIM system and realise these on their live sites almost instantly.
Ann McClure, Head of Marketing, Specialist Crafts commented:

We have used the Agility PIM for printed catalogue production for several years but, with the vast amount of additional information required, we faced a lengthy process to develop new websites for Specialist Crafts. This whole process was shortened immeasurably by using Pindar Creative's knowledge of not just the Agility PIM, but also the Magento platform. This combination (plus the ability of the Pindar Team to talk plain English) made the project an unexpectedly painless experience.

Carl Thomas, Group Technical Director, Pindar Creative commented:

With our unique understanding of Agility Multichannel's PIM system and the Magento ecommerce platform, Pindar Creative were suitably placed to assist Specialist Crafts deliver the significant amount of product automation required. This, along with the installation and configuration of Magento to expand it's functionality now gives Specialist Crafts a connected processes for product data management for printed publications and online channels.