Pindar Creative
Horsham Wayfinding signs
23 May 2019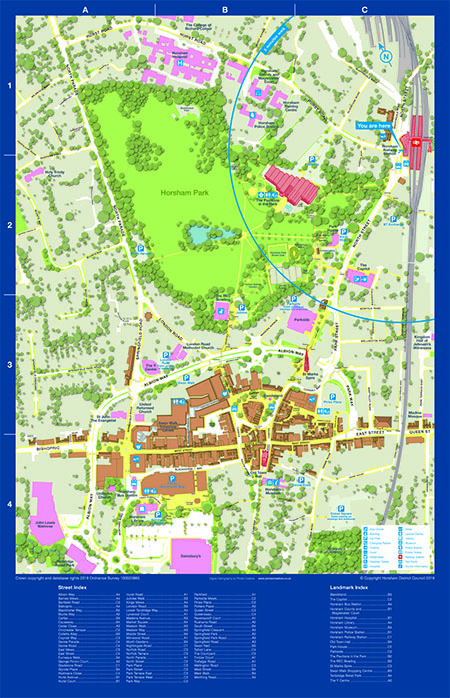 Horsham District Council commissioned Pindar Creative to create a number of wayfinding signs to replace the existing signage within the historic market town. Horsham's award-winning town centre offers a wealth of heritage, including 50 medieval buildings, superb shopping, restaurants and open-air cafes, local produce markets and antique shops. The wayfinding signs have been designed to promote many of the amenities on offer and to improve public access information to both visitors and residents.
The signs can be found at the following locations:
Horsham Railway Station
Pavilions in the Park
Park House Car Park
Horsham Park, North Parade Car park
Horsham Park Jubilee Car Park
Carfax - North East
Carfax - Entrance to Swan Walk
Carfax – Market Square
Middle Street – West
West Street/Bishopric
Albion Way/Bishopric
Denne Road Car Park
The Forum
Horsham Bus Station
To find out more, please read the Horsham Wayfinding Scheme case study.