Pindar Creative
Bus Back Better: a national bus strategy for England
30 April 2021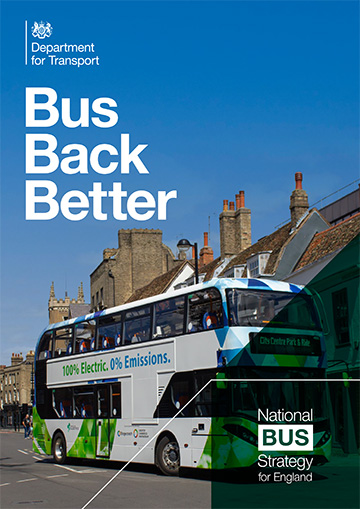 The government has launched the national 'Bus Back Better' strategy, which sets out its long-term vision for bus provision in England.
What are the aims of the Bus Back Better strategy?
Transport Secretary, Grant Shapps, announced on 15 March 2021 that the strategy "will deliver better bus services for passengers across England, through ambitious and far-reaching reform of how services are planned and delivered."
The challenge for Local Transport Authorities
By the end of October 2021, all LTAs will be expected to have published a local Bus Service Improvement Plan, detailing how they propose to use their powers to improve their bus services.
The Department of Transport will also consult on proposals to reform the Bus Service Operators Grant so that grant funding will only be available to LTAs and operators who are in an 'Enhanced Partnership' or where franchising is being actively pursued.
Further information about the strategy can be found here.
The strategy sets out a vision for fully-integrated services, with high-quality passenger information, including:
accurate information at each bus stop
up-to-date maps showing all services
heavy promotion and marketing to familiarise non-users with their local bus services
full information on local bus services at railway stations
Pindar Creative is a leading expert in promoting public transport services. Here is a selection of the services we provide to bus operators and Local Transport Authorities: